Stir-fried French Beans With Tofu & Shrimps 四季豆炒虾
Recipe source : Doris Choo
Ingredients
250g french beans
1 piece five-spice tofu, cut into thin slices
100g shrimps, with shells removed
3 chilli padi
1 tbsp chopped garlic
1/2 Chinese rice bowl water
4 tbsp cooking oil
1 tsp salt
French beans and chilli padi
Tofu - cut into thin slices
Instructions
1. Heat up 4 tbsp cooking oil in a wok.
2. Fry the tofu slices until golden brown. Dish up and set aside.
3. In the remaining oil in the wok, fry the chopped garlic until fragrant.
4. Add shrimps and fry until shrimps turn pinkish, then add french beans and stir-fry for 2 minutes.
5. Add water and fried tofu slices and salt
6. Continue to cook until almost dry.
7. Dish up and serve.
who is hosting this month's Little Thumbs Up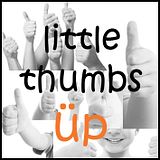 The theme for October 2013 is Soy beans