Green Bean & Kelp Soup 绿豆海带甜汤


Recipe source : Adapted from Nourishing Sweet Indulgence
I was surprised to come across this recipe in a cookbook that I was thumbing through at the MPH Bookstore. It brought back memories of the
outbreak of SARS in Southern China, Hong Kong and some South East Asian countries, including Malaysia a few years back. I remember many overseas trips were cancelled as people feared to travel to those countries where the SARS outbreaks were reported to be serious. I still remember my colleague and his wife were quarantined for a week upon their return from China. During that time the mass media was raved with tips and suggestions on how to keep ourselves healthy and protected against the virus. One of the many advice was to keep our bodies cool. Green bean soup was among one of the many suggested herbal brews or concoctions to stay cool.
Actually, I learnt to make this soup from my regular Chinese herbal and provisions store owner located near my house. He taught his customers to make this soup and the ingredients to be included together with the green beans. But of course, he did not provide the precise weights and measurements. The proprietor left it to us to estimate how much of each ingredients to use. It turned out to be a great dessert!.
There is no outbreak of SARS now but nevertheless, the weather is very hot and this soupy dessert was most welcome by my family.
Ingredients
100g green beans
1 piece of ginger, (thumb-size) smash the ginger with the flat side of a cleaver
2 small pieces of tangerine peels
10g dried kelp, rinse and soak in water until soft and cut into thin strips
90g cane rock sugar, or to taste
1.5 litres water
Left : tangerine peels. Right : ginger
Kelp which has been soaked and cut into thin strips
Instructions
1. Place green beans, kelp, ginger, tangerine peels and water into a medium-sized pot and bring to the boil.
2. Turn to medium heat and simmer for about one hour or until the beans turn mushy.
3. Add in the cane rock sugar and continue to boil for another 15 minutes or until the cane rock sugar dissolves.
The ingredient for July 2013 is ginger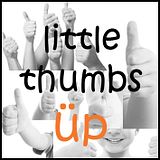 I am also linking this post to Cook-Your-Books # 2 organised by Joyce of Kitchen Flavours