Stir-Fried Fish Slices With Ginger & Spring Onion 西式姜葱鱼片
Recipe source : Adapted from a booklet by Lea & Perrins Worcestershire sauce
Ingredients
250g garoupa fish fillet, cut into slices
1 cup oil for deep frying
8 slices ginger
2 pips garlic, minced
1 sprig spring onion (cut into 6cm sections)
Marinade
1/2 tsp salt
1 tsp sesame oil
1/4 tsp pepper
1 tsp cornstarch
Seasoning Ingredients
1 tbsp Worcestershire sauce
1 tbsp HP sauce
1 tsp light soya sauce
100ml water
1/2 tsp sugar
1/4 tsp salt
1/2 tsp cornstarch
Mix all ingredients together.
Instructions
1. Marinate fish slices with marinade ingredients for 30 minutes.
2. Heat oil and deep fry fish slices for 1 minute. Dish up, drain and set aside.
3. Heat up 1 tbsp oil. Saute minced garlic, ginger and spring onion until aromatic.
4. Add seasoning ingredients and deep-fried fish slices.
5. Stir-fry to mix well.
6. Dish up.
The ingredient for July is ginger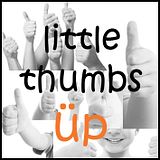 The event is organised by Zoe of Bake For Happy Kids and Doreen of My Little Favourite DIY